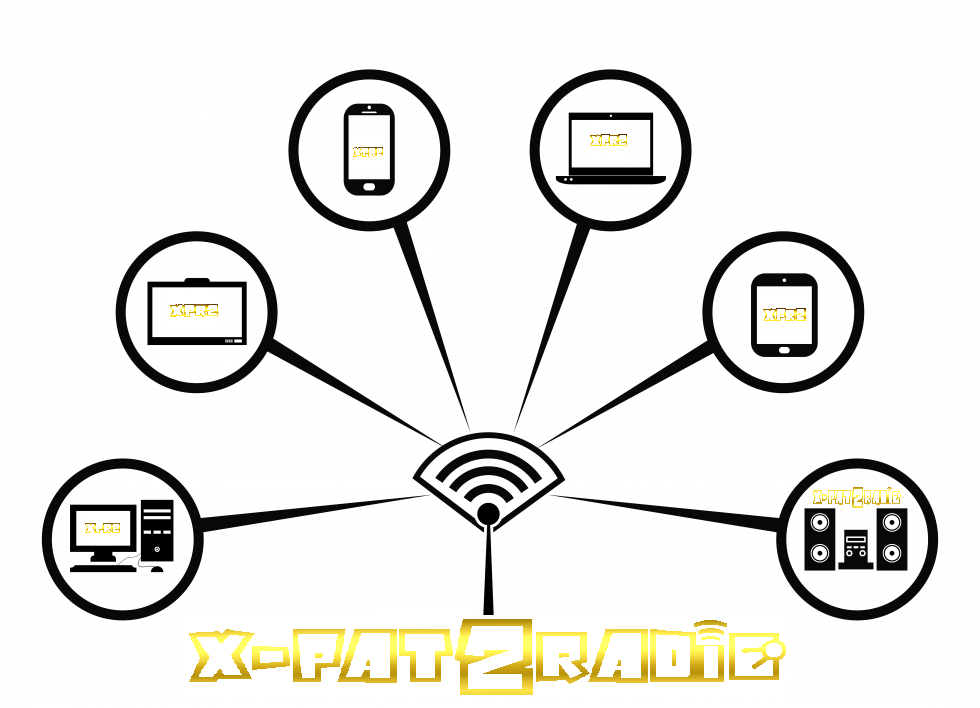 Ways to listen to us at X-Pat Radio Two
As an on-line radio station, we have all the bases covered for you to take us everywhere. You can listen to us on;
Mobile Phone: Either via our downloadable app (direct from our website) or by the website from our music player. This is the same if you have a tablet.

Website: Listen on our website via our music player.

Smart TV: From your internet browser or download our app..

Android device: You can download our app or via the website to listen to us on any android tv box like mag254, kodi box or player, multi media player.

Bluetooth: If your external device player is bluetooth, then why not connect one device to another. eg. Mobile phone to in car stereo.

Car radio: If your car radio has bluetooth, usb connector, headphone connection, or aux input you can connect you mobile phone or tablet to take us with you.

Tunein: X-Pat Radio Two can be found on Tunein player website.
I you require any information or help, on how to set up your device please contact us, we are here to help.